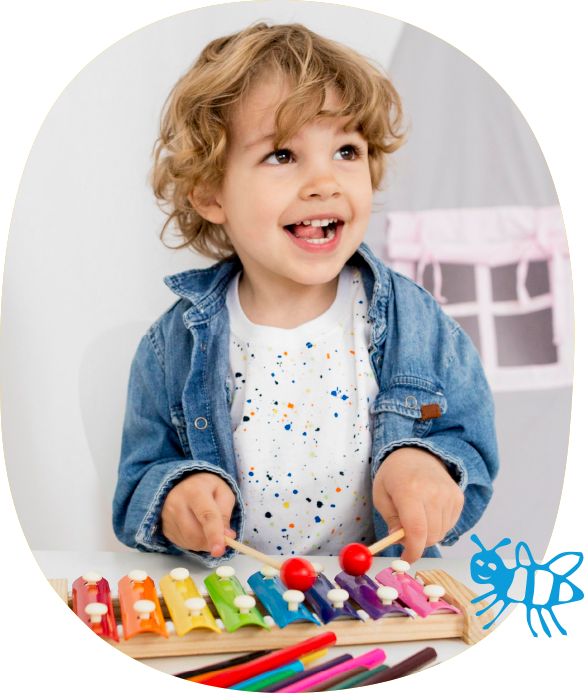 Welcome to Cambridge Montessori Preschool
Cambridge Montessori Preschool is a great early childhood education alternative to kindergartens and daycares catering for children from four months to six years. At Cambridge Montessori Preschool we provide quality early childhood Montessori education in a friendly, welcoming atmosphere.
At Cambridge Montessori Preschool we encourage self-confidence, self-discipline, and independence to prepare our children to be responsible members of the global community.
Come and join our community of happy learners! Visit us to see the Cambridge Montessori difference for yourself.
Thinking of enrolling?
Get in touch today!
Our testimonials
What our parents say
They say it takes a village to raise a child, and in saying that, the team at Magnolia Montessori have been a huge part of our village. Our eldest child has always had a tough time with adapting to change, and we were a tad nervous about him starting at Magnolia. Turns out we had absolutely nothing to worry about! Trish, Maree and Penny are so incredibly in tune with the kids and so intuitive that our wee man was totally fine and is really thriving at Magnolia now. Both our children come home so so happy every day. It's wonderful to have teachers that genuinely care about the progress and wellbeing of the kids. Magnolia is such a beautiful environment, we truly couldn't ask for better.

The calm environment, nurturing teachers, and child-led learning curriculum.

These are important formative years and we are getting valuable support so thank you very much.

We know you are supporting our son to speak up for himself and to become more independent and decisive.

"A" has recently been talking about being a 'leader' at home and instinctively I know, it is largely due to his Montessori teachers".

I love it how each teacher knows (gets to know) & takes such a big interest in each child in every possible way (work, health, behaviour etc).

Very respectful and very in tune with child's need.

I think it's prepared my son for the school classroom really well, especially with early reading and maths. It's also engaged my daughter into a way where she can sit and concentrate without too much disruption.

I love the variety offered for learning.

My daughter is blossoming with your curriculum. She takes responsibility and gains confidence.

The teachers demonstrate wonderful care and understanding of the children and go to great lengths to meet their individual needs. Well done!

The staff are always so warm and welcoming and great to discuss any concerns.